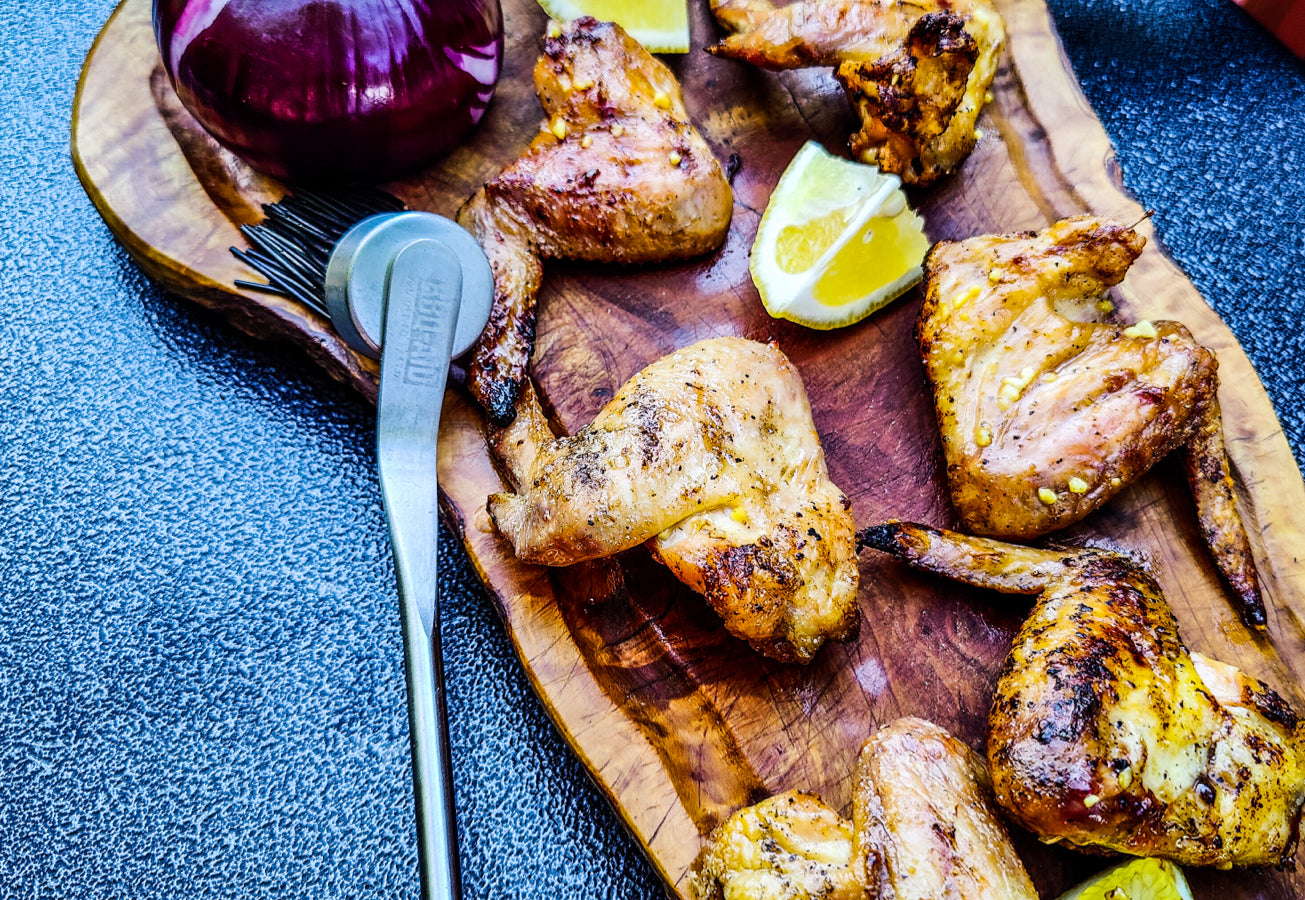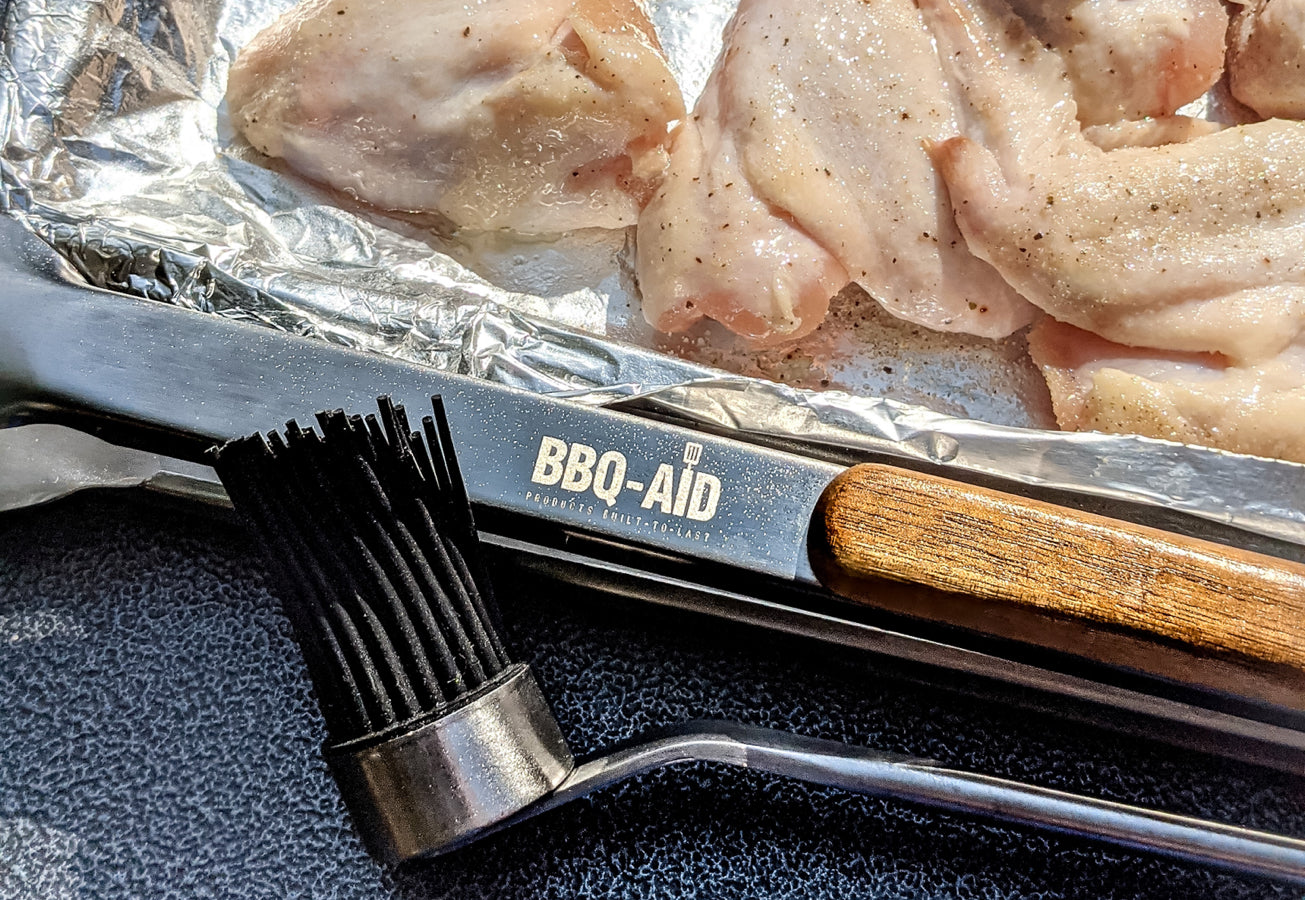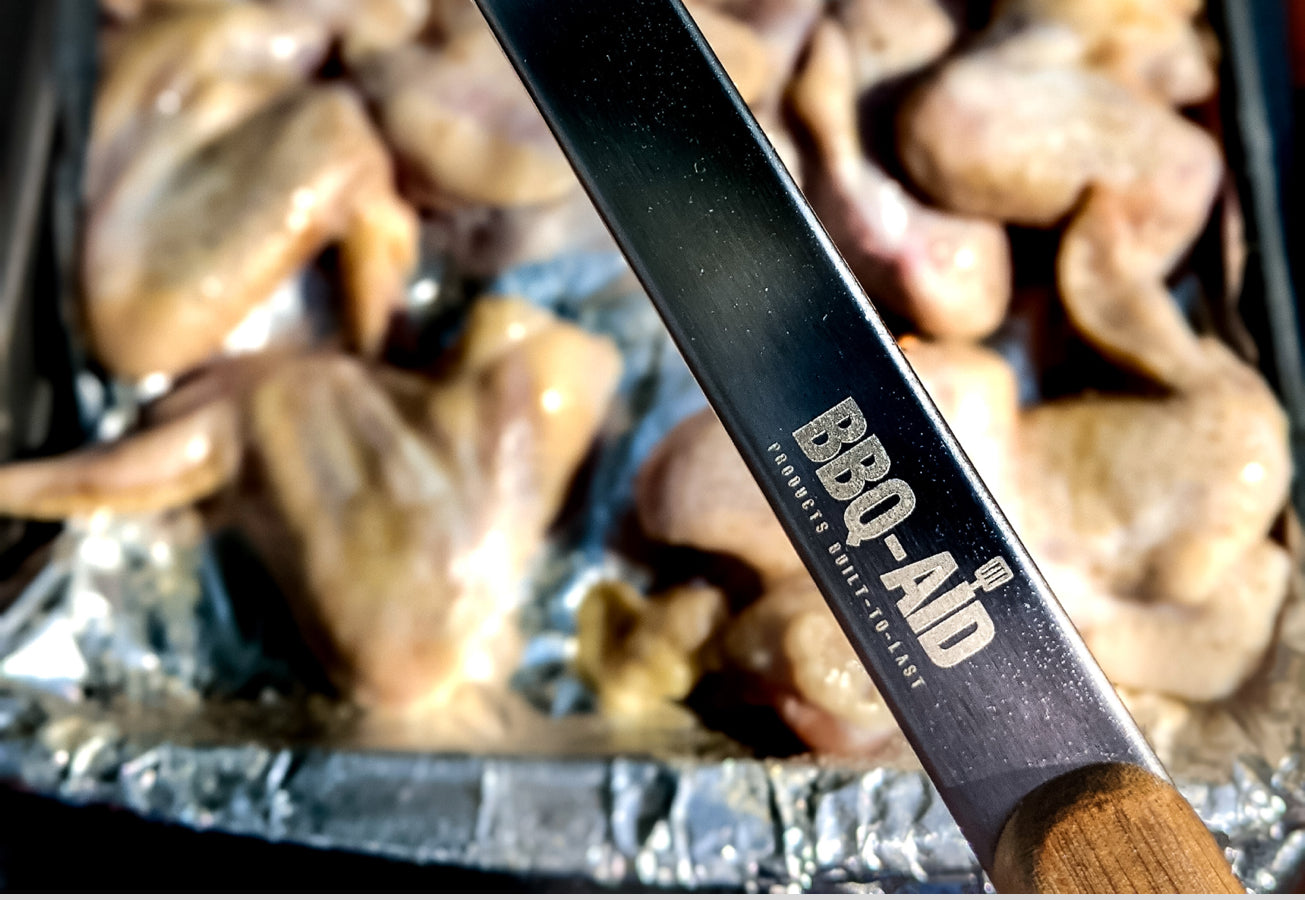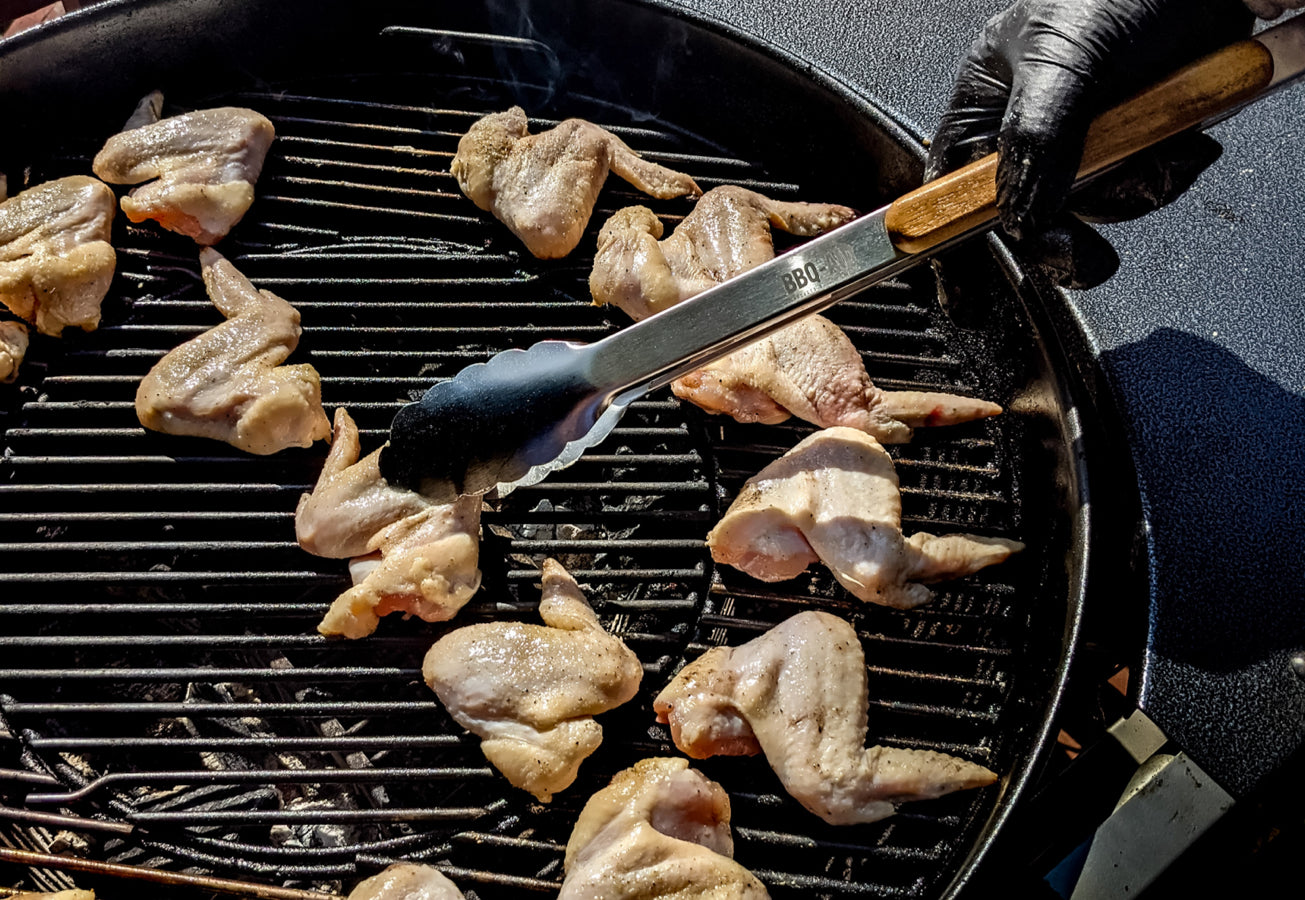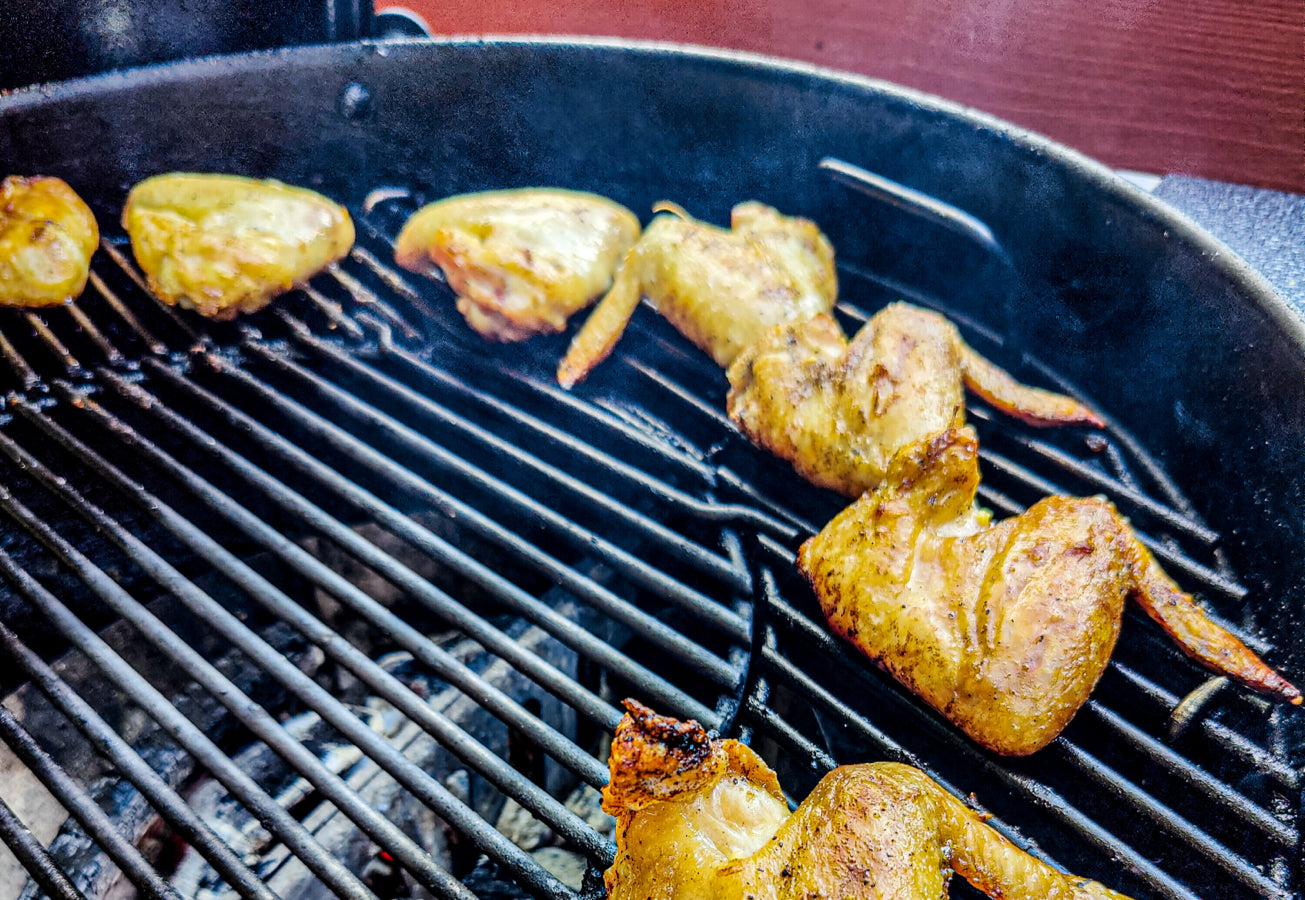 Instructions
Pat chicken wings dry with a paper towel. For extra crispy skin, air dry the wings on a drying rack in the refrigerator overnight prior to grilling.


Use BBQ-AID grill brush to clean the cooking grates on your grill. Set up the grill for cooking at medium heat 350-400 F.


Season the wings evenly with salt and pepper. Grill wings over direct heat for a few minutes, using BBQ-AID tongs to flip once or twice. Keep an eye on the wings to make sure they don't burn. After 10 minutes, move the wings to indirect heat and ensure the grill lid is closed.


In a small saucepan on the stove, melt a stick of butter over low heat. Add crushed garlic, 1 tsp of black pepper, and juice and zest of 1 lemon.


Using BBQ-AID basting brush, baste each of the wings with the lemon pepper butter. Close the lid and continue cooking.


Baste wings with remaining lemon pepper butter. Insert a digital thermometer into the wings without touching the bone. Once the internal temperature is at least 165 F and the meat and juices are no longer pink, remove the wings from the grill and serve. Enjoy!