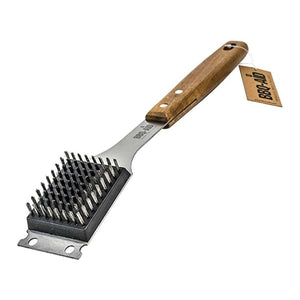 Always Ready
Tough grill cleaning made easier with our heavy-duty long-handled grill brush and scraper.
Better Burgers
Perfect burgers in seconds. Spend less time making and more time enjoying with our porcelain burger press.
Easy Release
Secure every ounce of flavor before watching it glide onto your plate with our easy to use quick- release skewers.
FREE & FAST SHIPPING
3,000+ 5 STAR REVIEWS
BUILT TO LAST
14-DAY GUARANTEE
BBQ Just Got Better
Live Well. BBQ Better.
Driven by function. Empowered by quality. Proud to be American. There are few things in life that compare with seeing others enjoy the food cooked. BBQ is a passion we all share. It brings people together. It's where we connect. Create long-lasting memories. And devour great tasting food. We want to share our passion for BBQ with you. The American people. Our people.
Together, let's all live well and BBQ better.
Our Story
L
♥

ve BBQ?

Be sure to sign up to our official newsletter to get exclusive offers, the best in BBQ related tutorials and content.
14-Day Trial
We know how much BBQ means to you and your family. And our priority is helping you feel completely confident, every moment you spend at your BBQ. Your trust is our priority. So if for any reason you hold one of our products in your hand and it isn't for you, we'll give you a full refund. No questions asked.
Shop Products