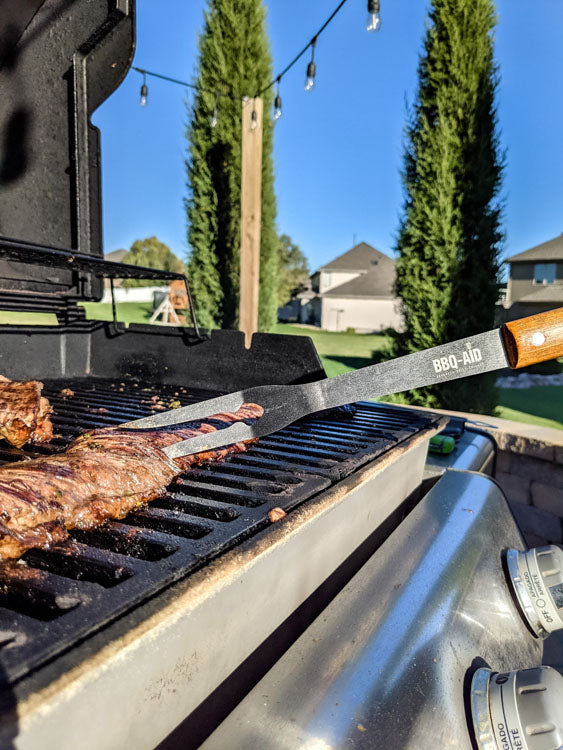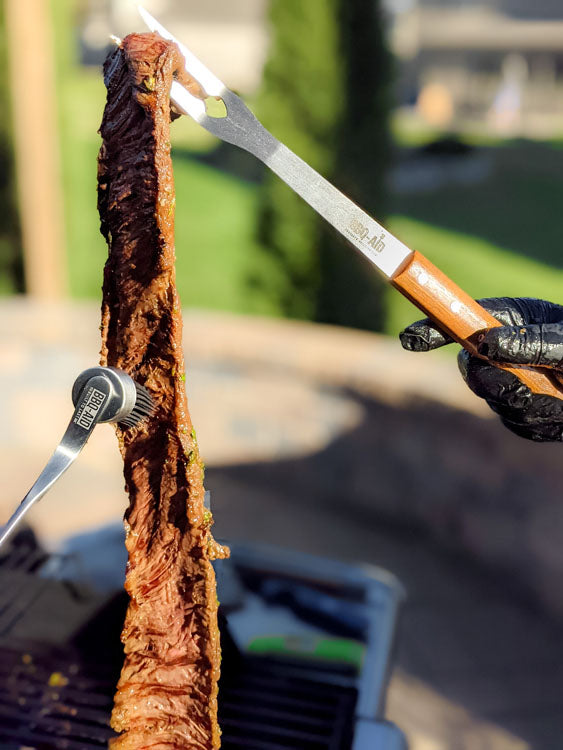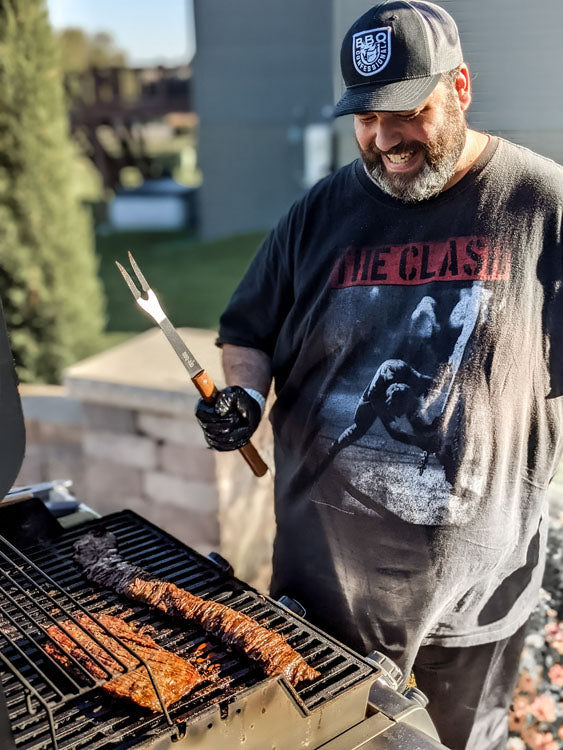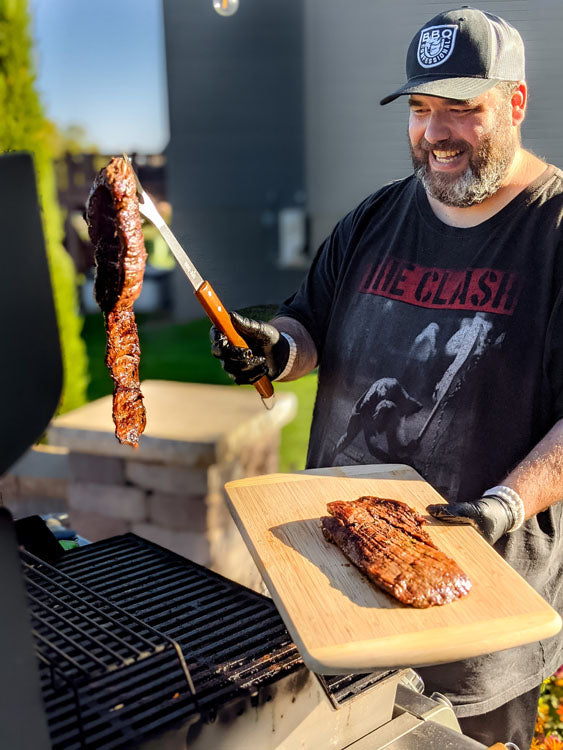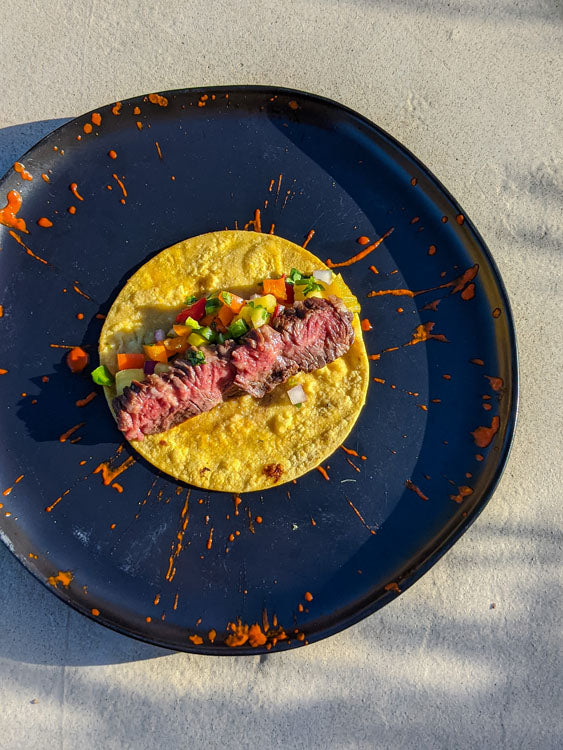 Instructions
To make the marinade for the steak, mix the cilantro, soy sauce, lime zest and juice, olive oil, brown sugar, cumin, salt, pepper, and garlic in a bowl. Stir until well combined.
Cover steak with the marinade in a plastic bag or dish and refrigerate for at least two hours.
To make pineapple salsa, dice fresh pineapple, peppers, cilantro, onion, and garlic. Mix in a bowl with juice and zest of 1 lime and add kosher salt, to taste. Cover and refrigerate.
Heat grill to at least 400° F. Grill steak over direct heat. Skirt steak is thinner and will only take a few minutes to cook on each side. Flank steak is thicker and may take slightly longer. Use the BBQ-AID Fork or BBQ-AID Tongs to flip the steak and cook to desired doneness.
Serve on tortillas with pineapple salsa and enjoy!