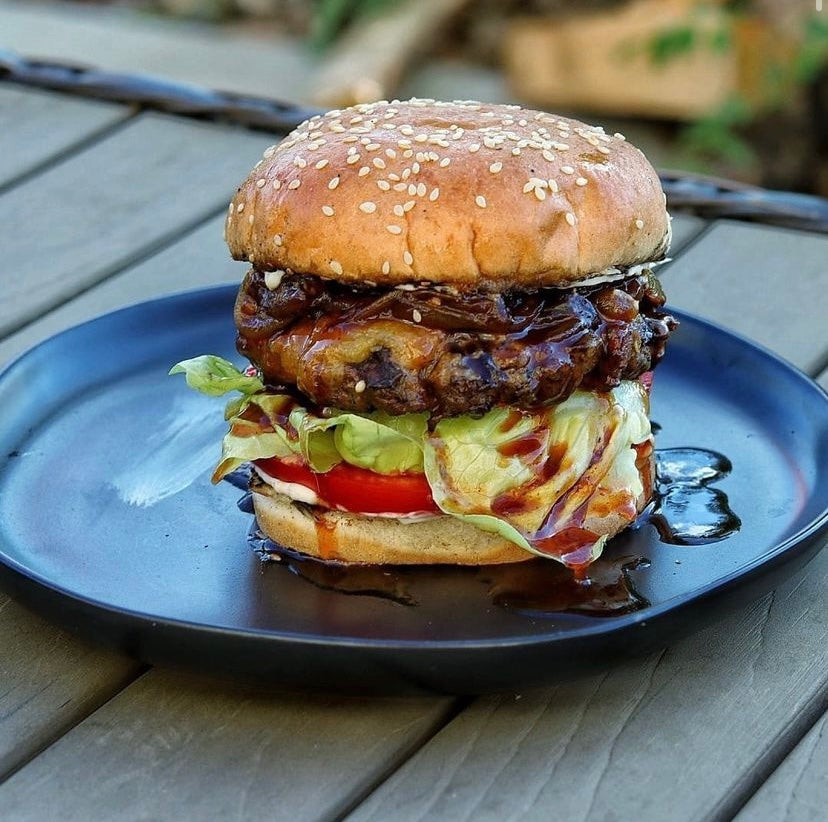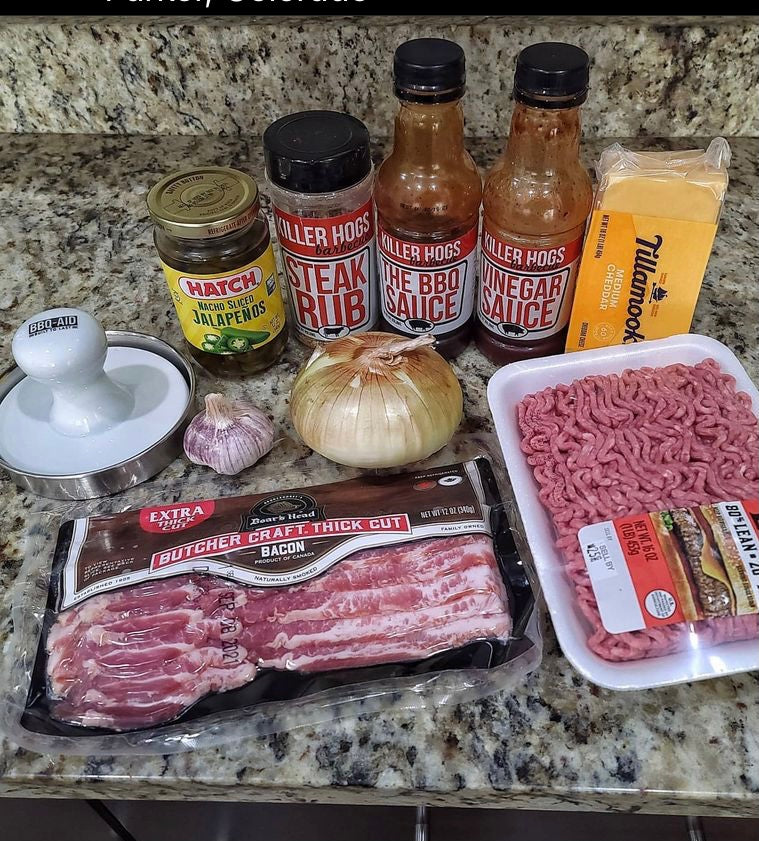 Instructions
Chop Boar's Head bacon into small pieces (be sure to save some bacon fat for later) and combine with 80/20 beef in a large bowl. Once mixed together, use the BBQ-AID Burger Press to create 8 perfect ¼" thick 5" patties. Top each patty with a sprinkle of Malcolm Reed's Steak Rub. Set aside for grilling.


Place bacon fat in a frying pan on medium heat with olive oil. Mince garlic clove and combine with the bacon fat for 5-7 minutes. Slice Vidalia onion thinly and sauté in bacon fat for 10 minutes over high heat.


Be sure to clean your grill using the BBQ-AID Grill Brush and Scraper before each use. Combine 1/2 cup of BBQ sauce of choice with ¼ cup of vinegar sauce of choice. Lightly baste each burger patty with sauce using the BBQ-AID Seasoning Brush before placing on a grill at 450 degrees. Grill for 10 minutes, flip and grill for another 10 minutes or until desired temperature.


Briefly toast sesame bun on grill rack for no more than 2 minutes. Place a dollop of mayonnaise on on bottom of bun, followed by a thick slice of BeefSteak tomato, a leaf of Butter Lettuce, a dollop of BBQ sauce, burger patty, thick slice of Tillamook cheddar cheese, sautéed onions, pickled jalapeños, second dollop of BBQ sauce, mayonnaise and top of bun.