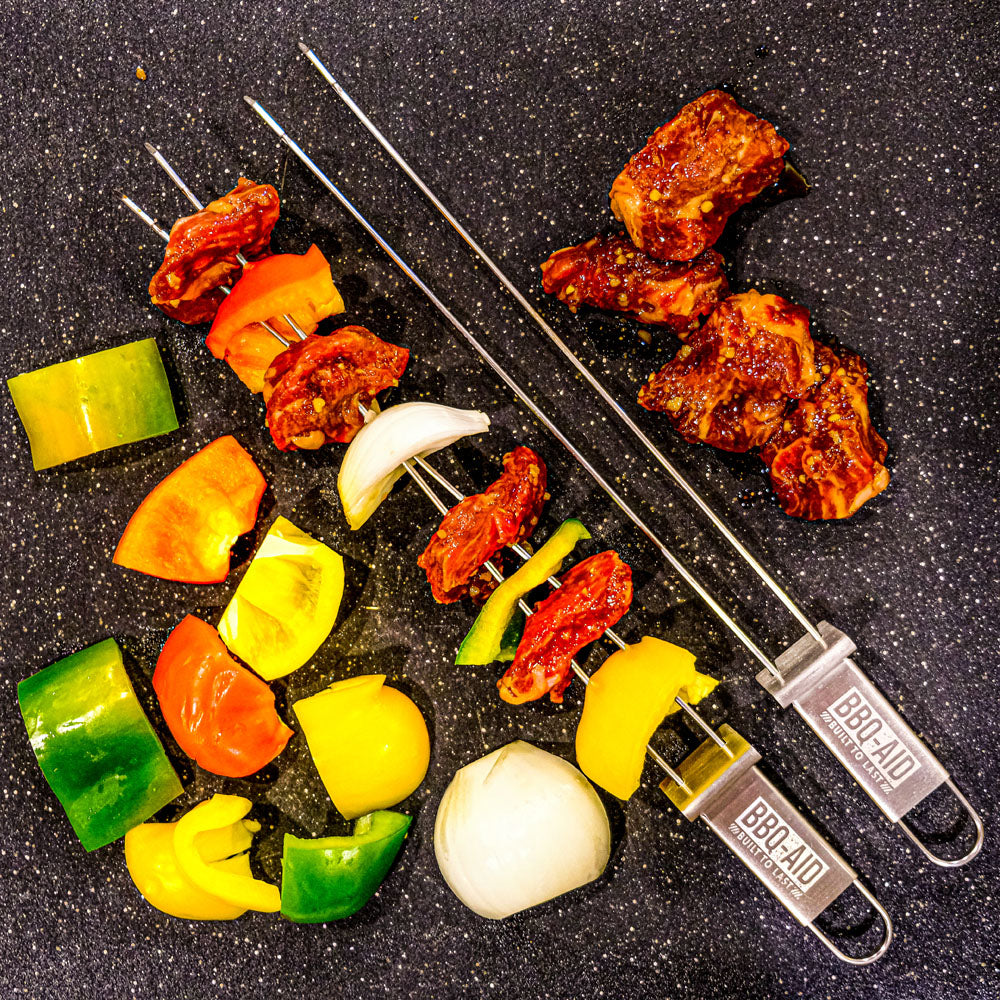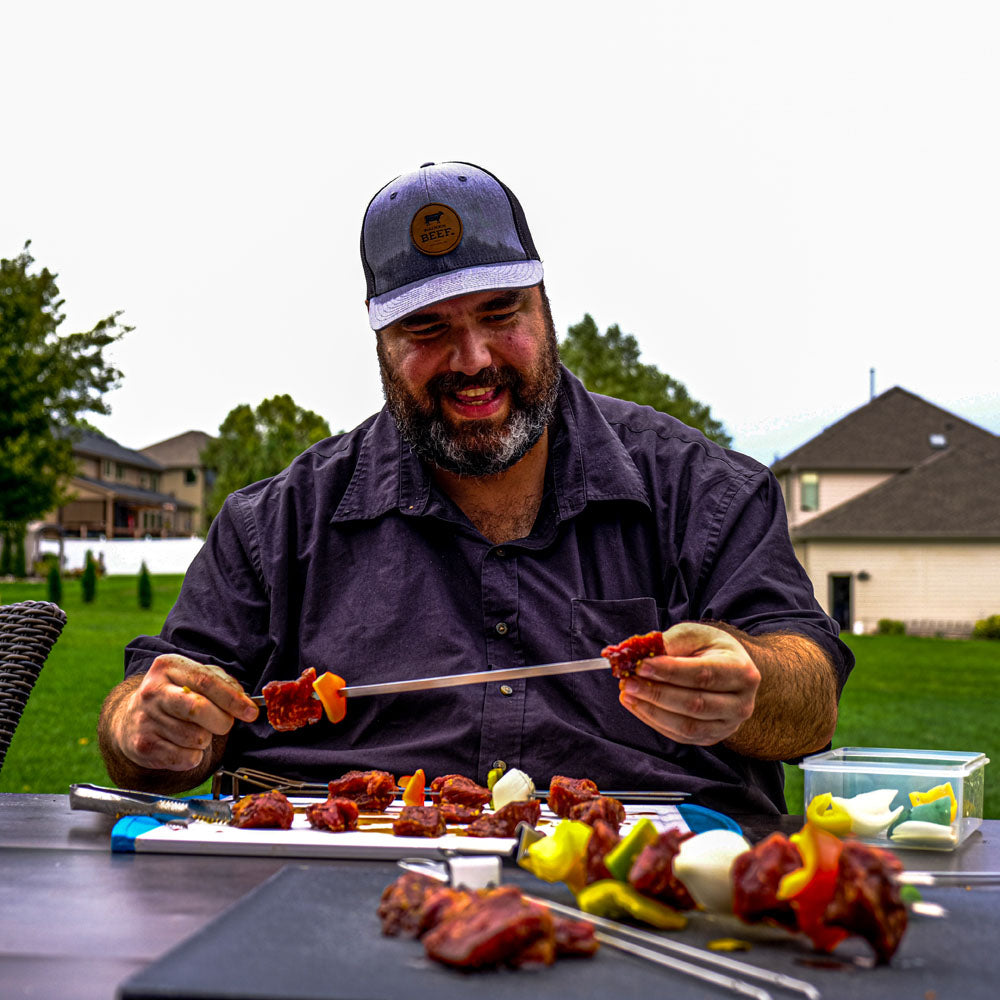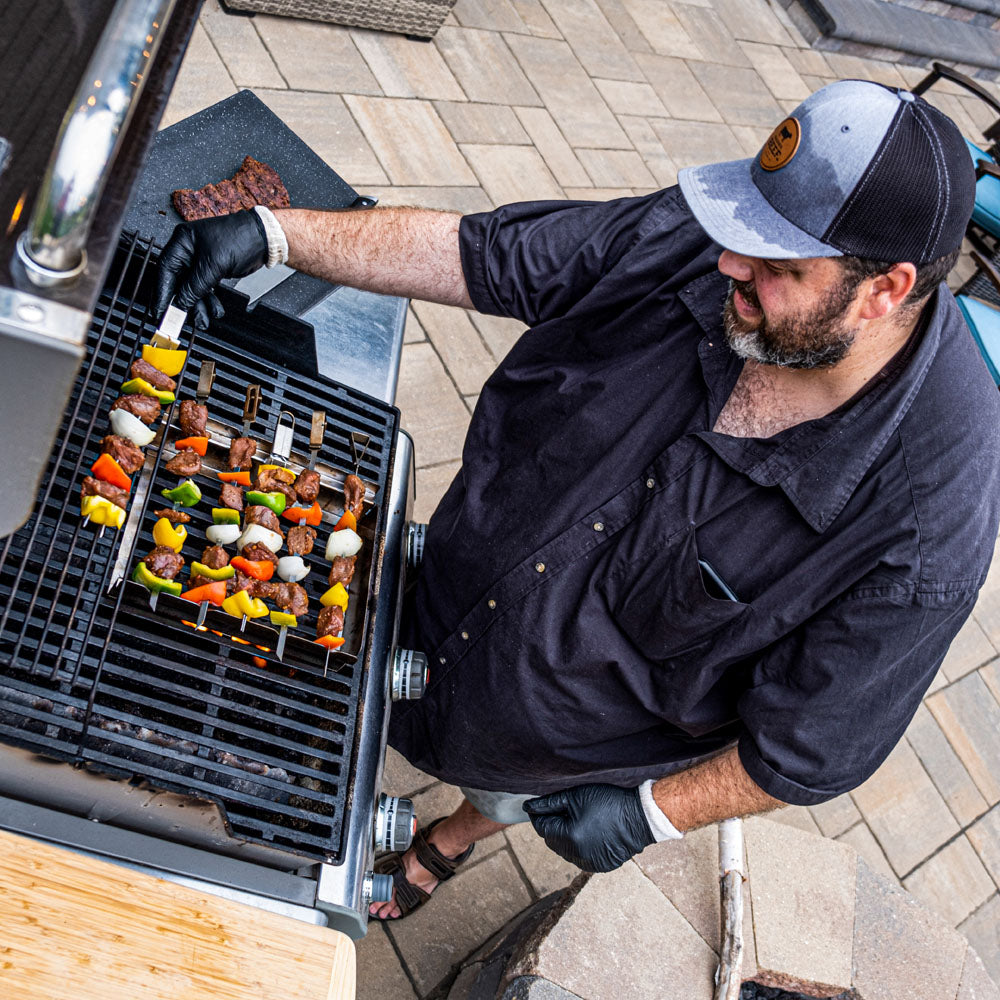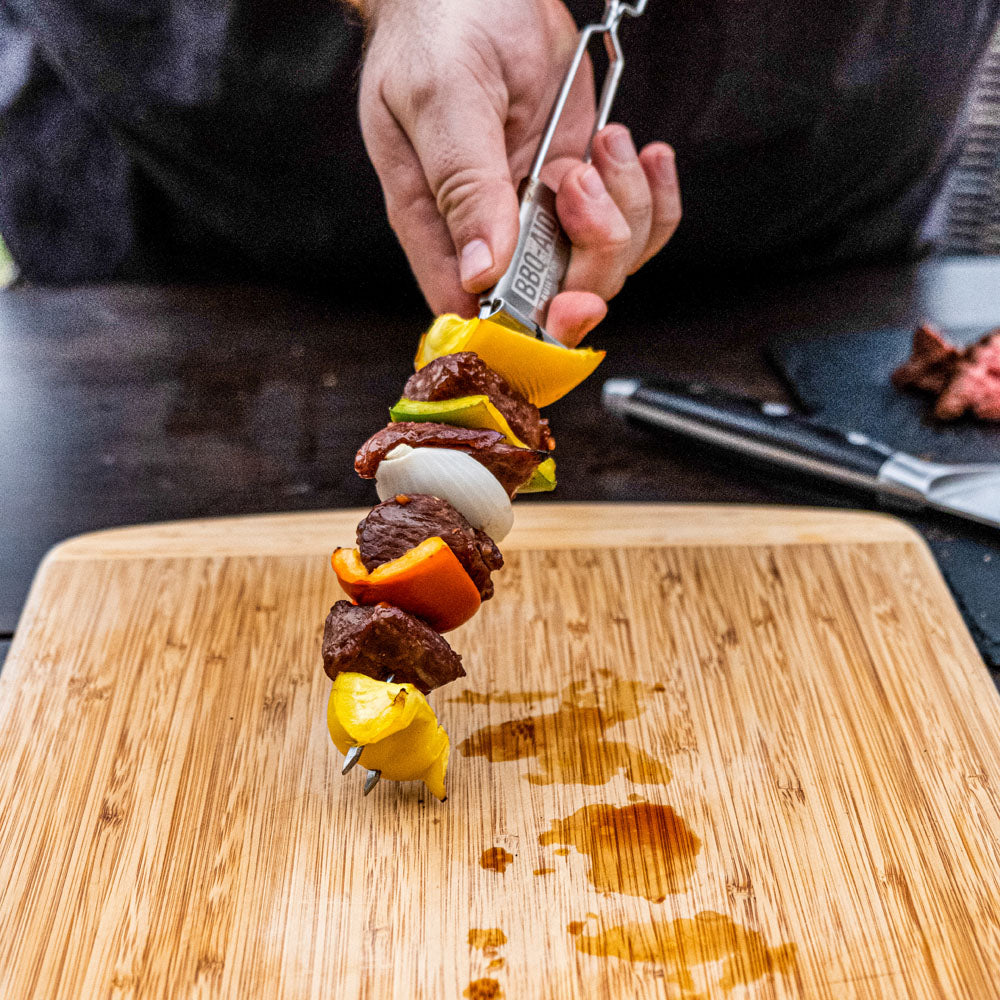 Instructions
Mix the soy sauce, ginger, garlic, sriracha, brown sugar, green onions, and sesame oil in a bowl. Stir until marinade is smooth and brown sugar is dissolved.


Add cubed Wagyu beef pieces into a shallow dish or plastic storage bag and cover with marinade for 2-4 hours.


Heat grill to 400 degrees F. Be sure to clean the grill using the BBQ-AID Grill Brush and Scraper before heating.


Add marinated beef to BBQ-AID Skewers (or the 5-in-1 Set) along with white onion and peppers.


Cook too desired doneness, rotating skewers to brown the Wagyu beef on all sides.


Garnish skewers with toasted sesame seeds (optional).