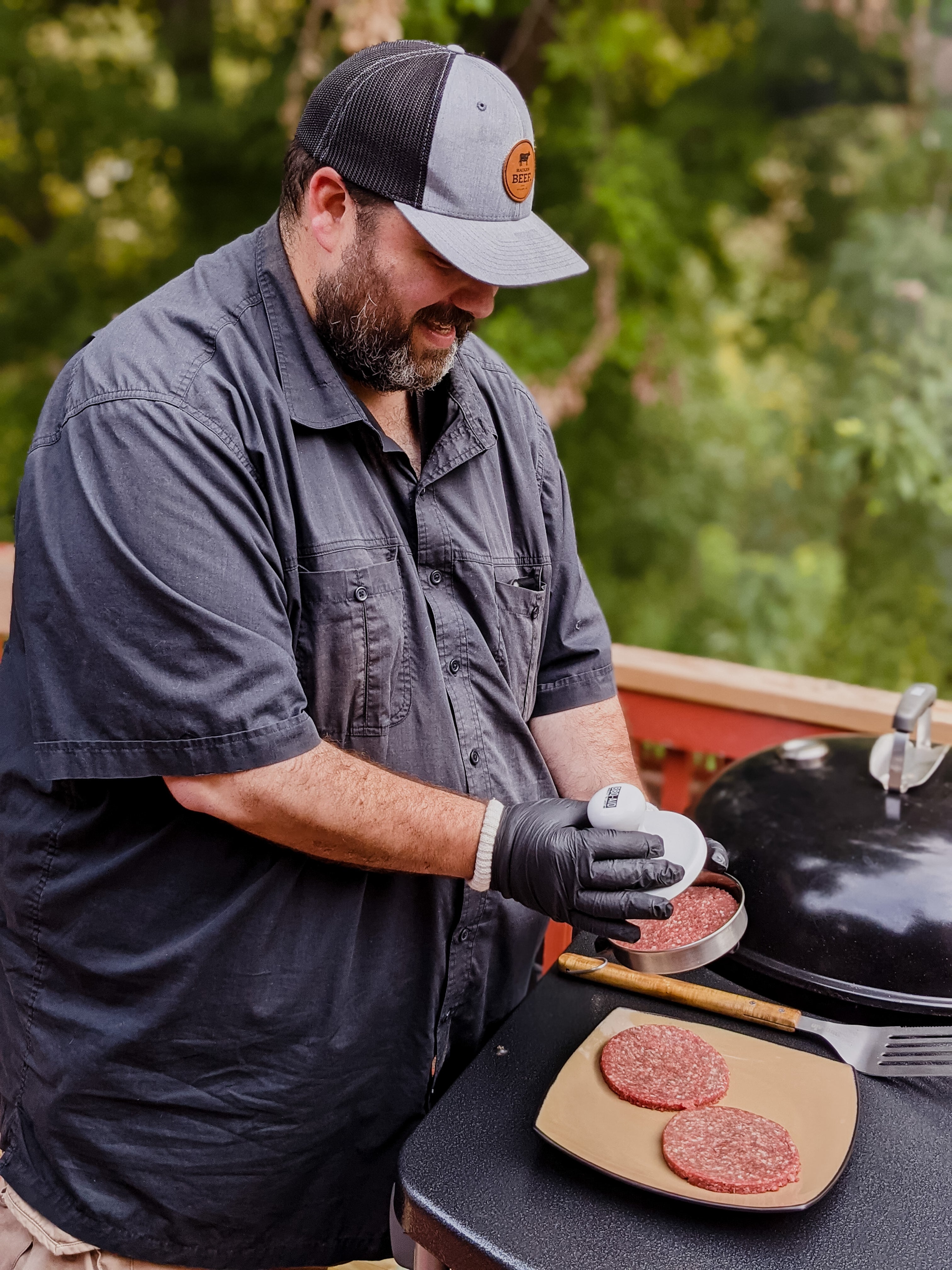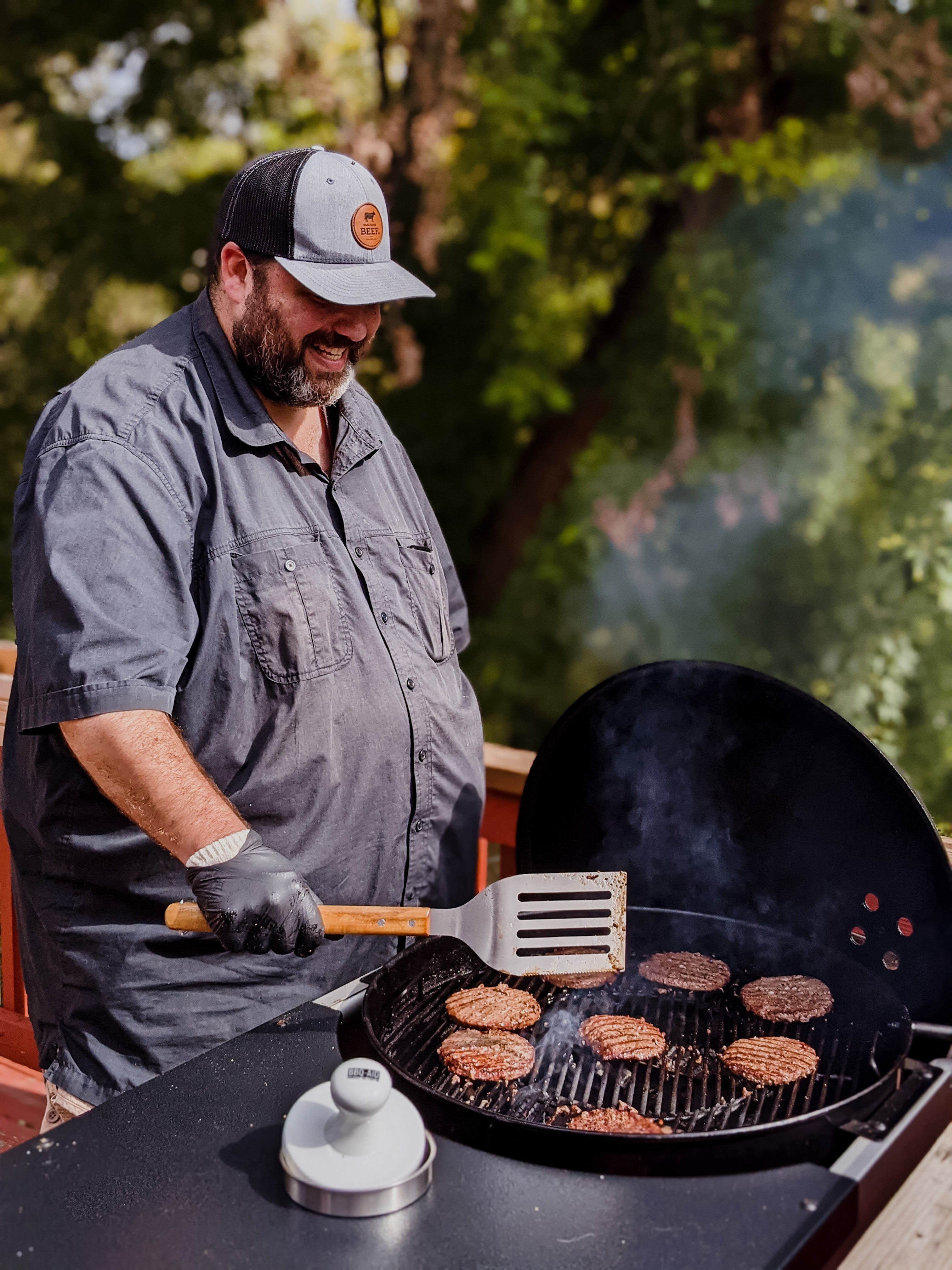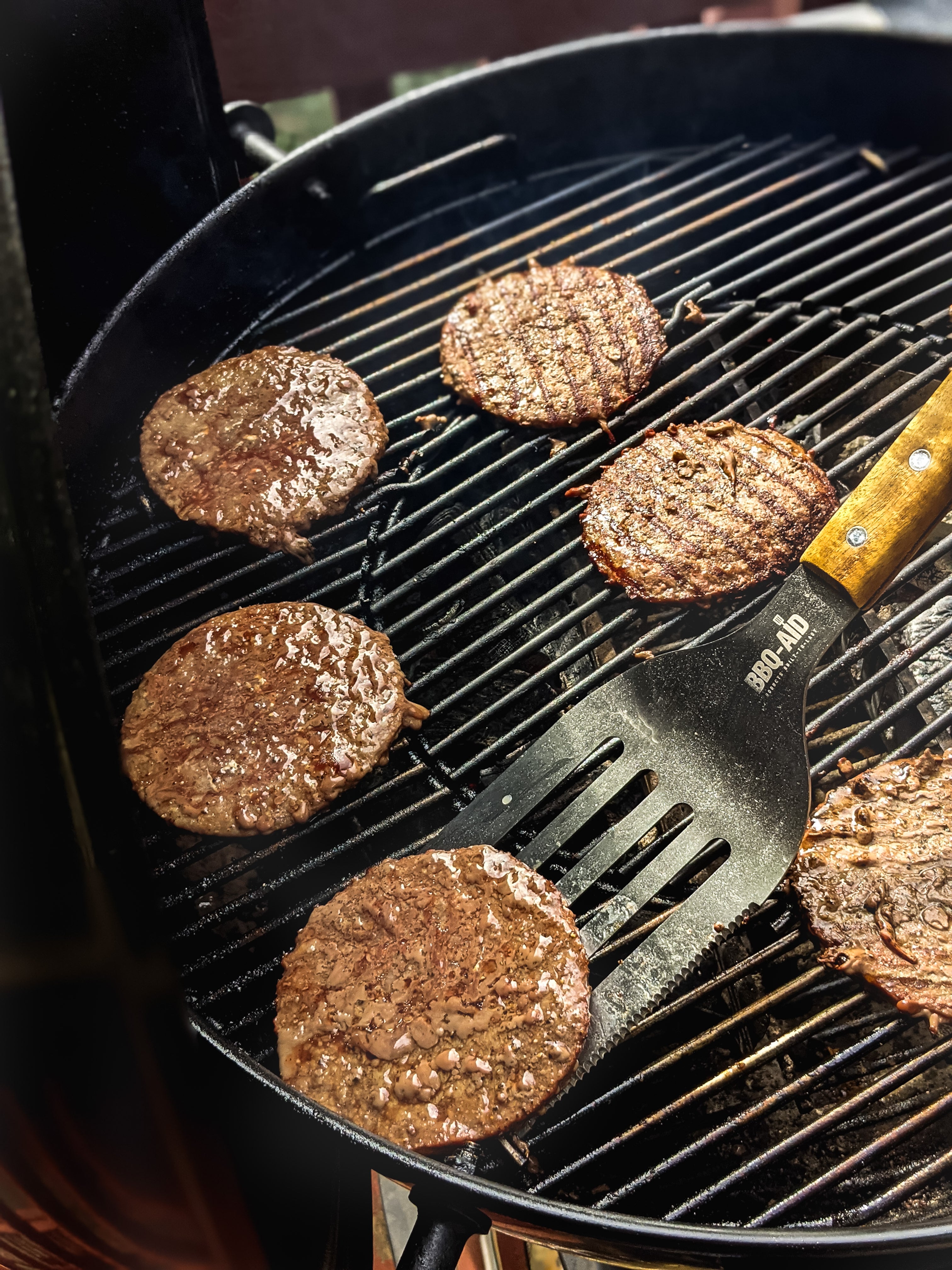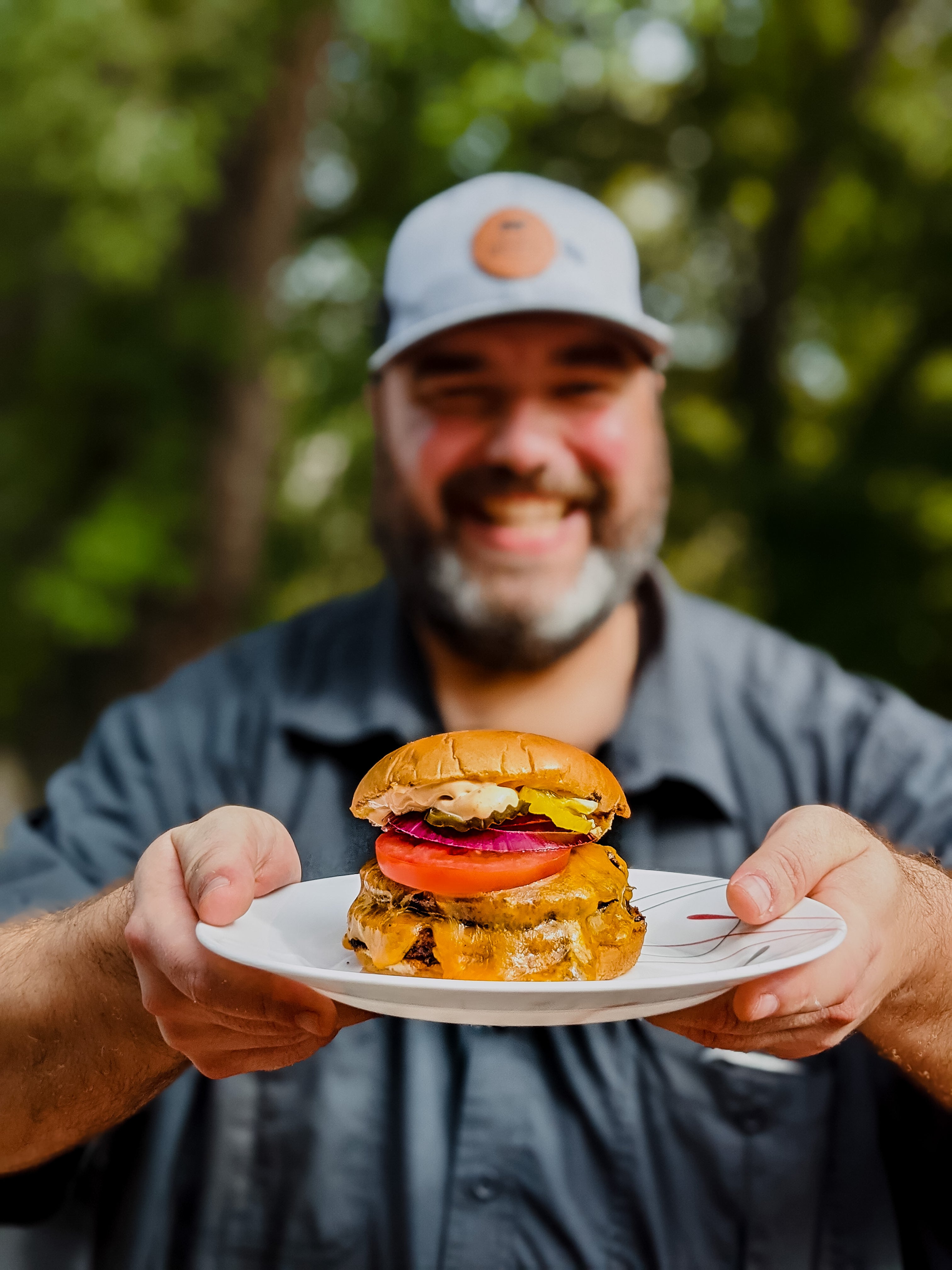 Instructions
Prepare your grill for direct cooking over medium high heat (400° F). 
Place ground chuck in a bowl, dividing the meat into 8 equal portions (approximately ¼ lb each). 
Form equal-sized patties using the BBQ-AID Burger Press.
Clean the grill grates using the BBQ-AID Grill Brush, then add the burger patties to the grill. 
I like to wait until the burgers are on the grill before adding salt and pepper. Add a pinch of salt and pepper to the top of each burger and repeat on the other side when you flip the burgers. Wait at least a few minutes before using the BBQ-AID Spatula to flip the burgers in order to prevent the meat from sticking to the grill. 
Grill the burgers over medium high heat with the lid closed. Cook the burgers for 8 to 10 minutes or until they reach your desired level of doneness.
Place cheese slices on burgers and allow them to melt during the final minute of cooking. You can also toast the hamburger buns on the grill for 30 seconds to a minute.
Add grilled cheeseburgers to the buns along with your favorite toppings and condiments.