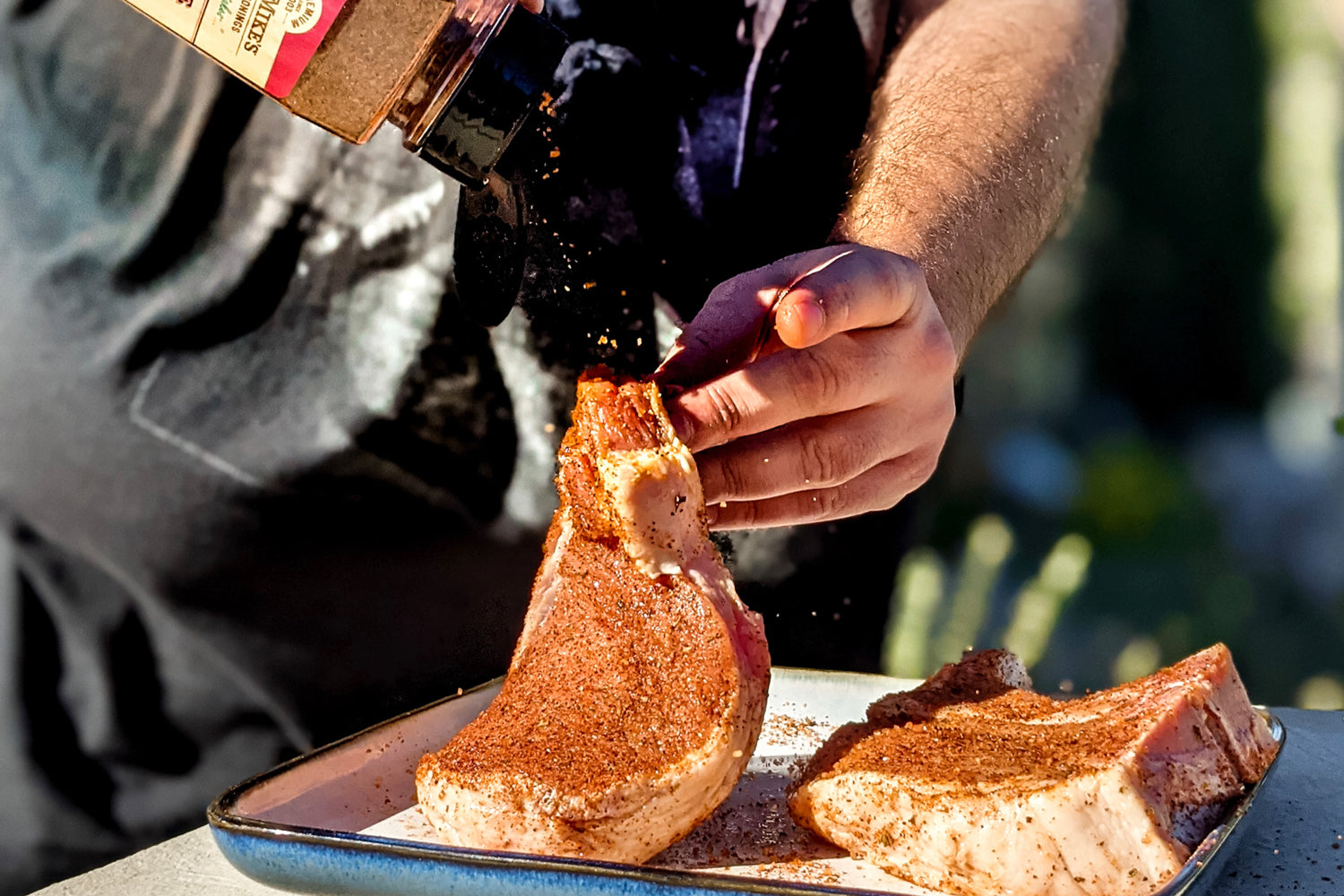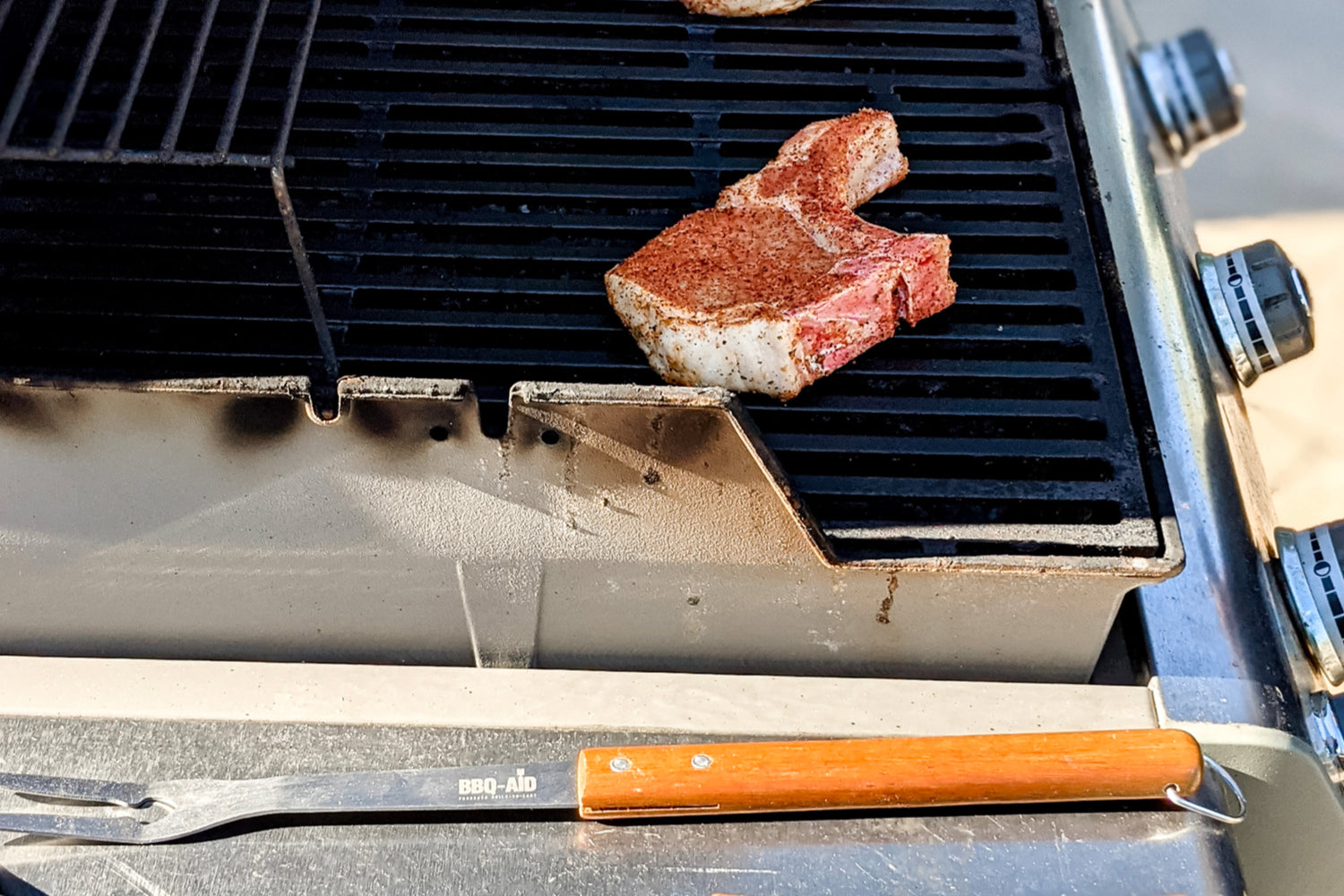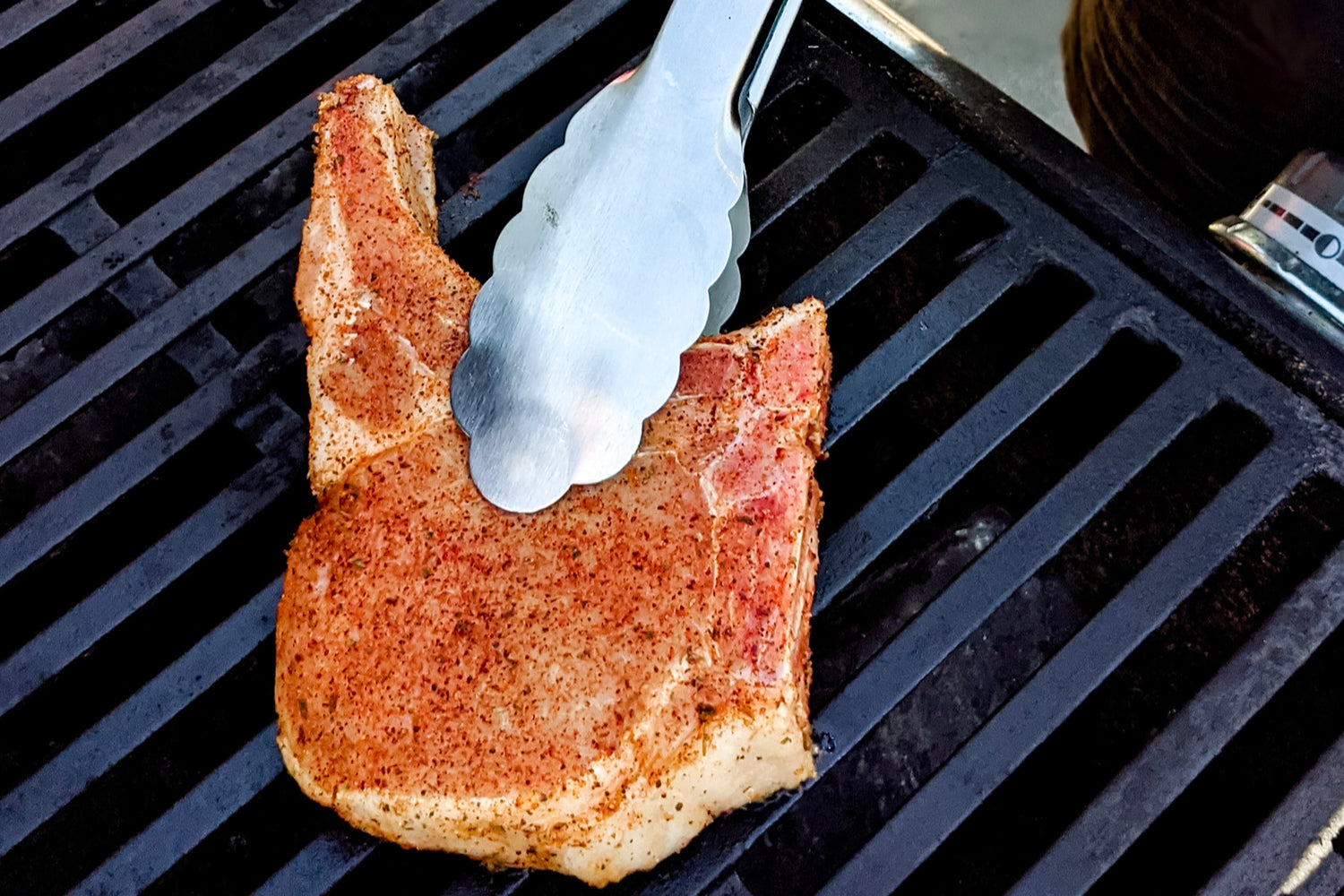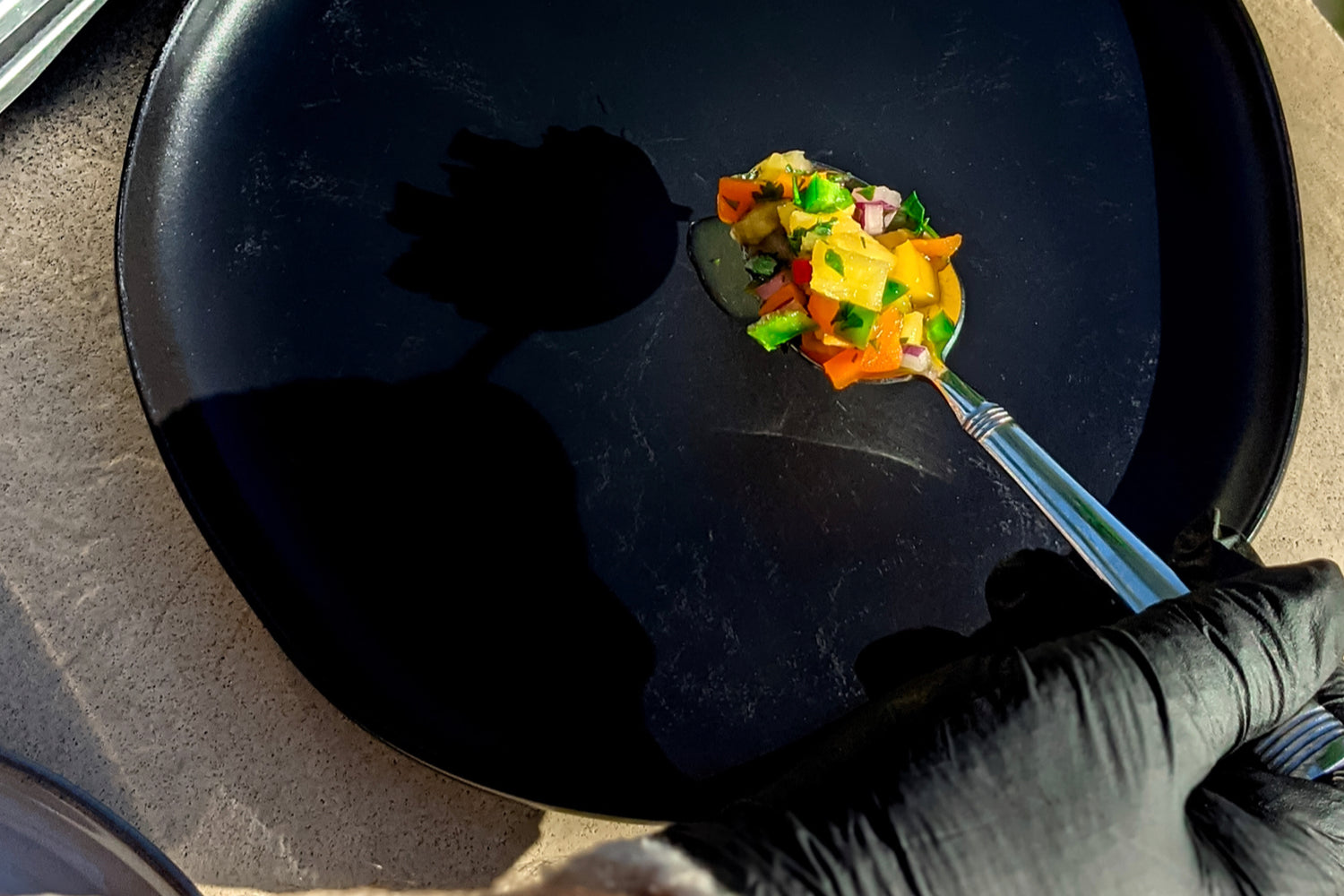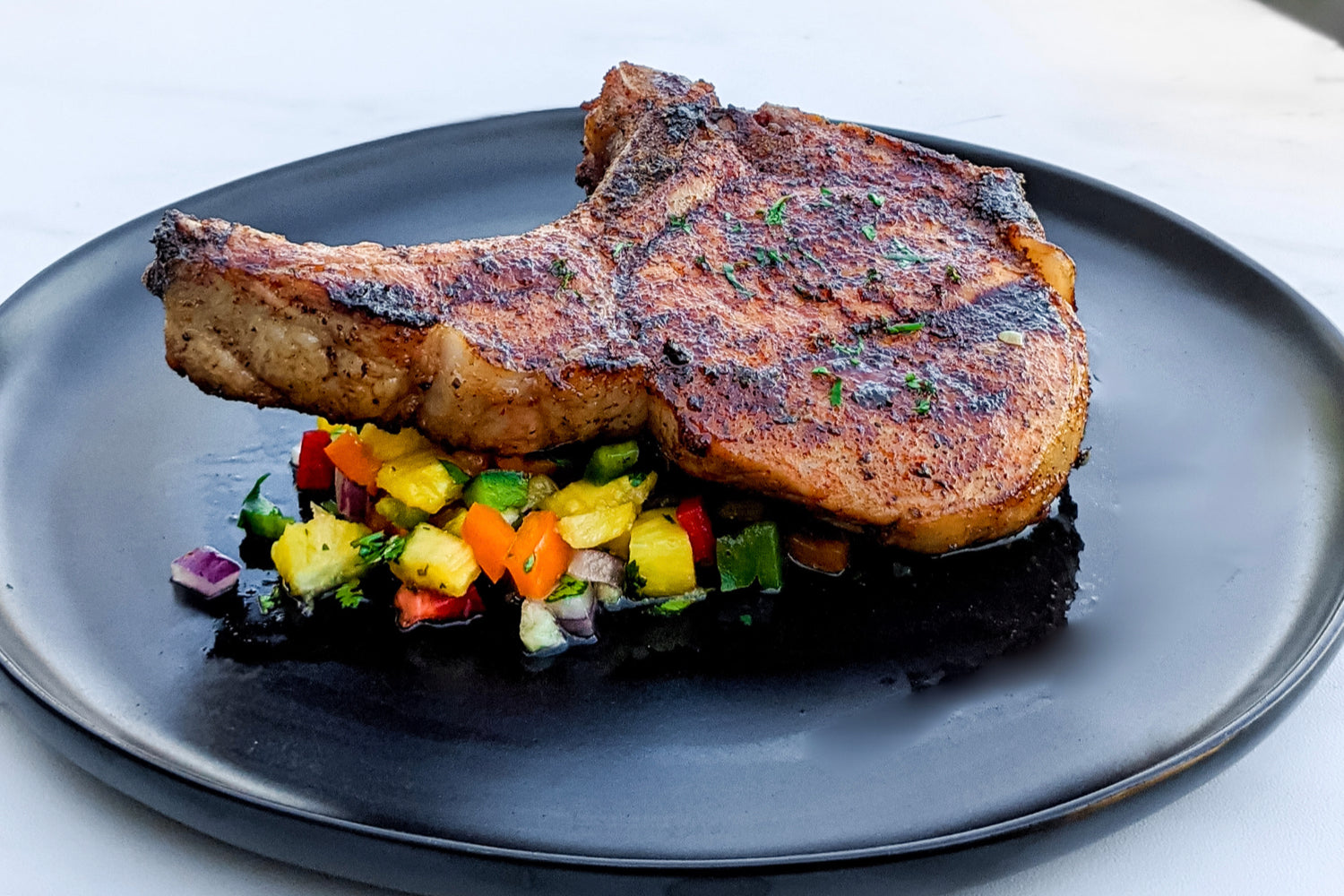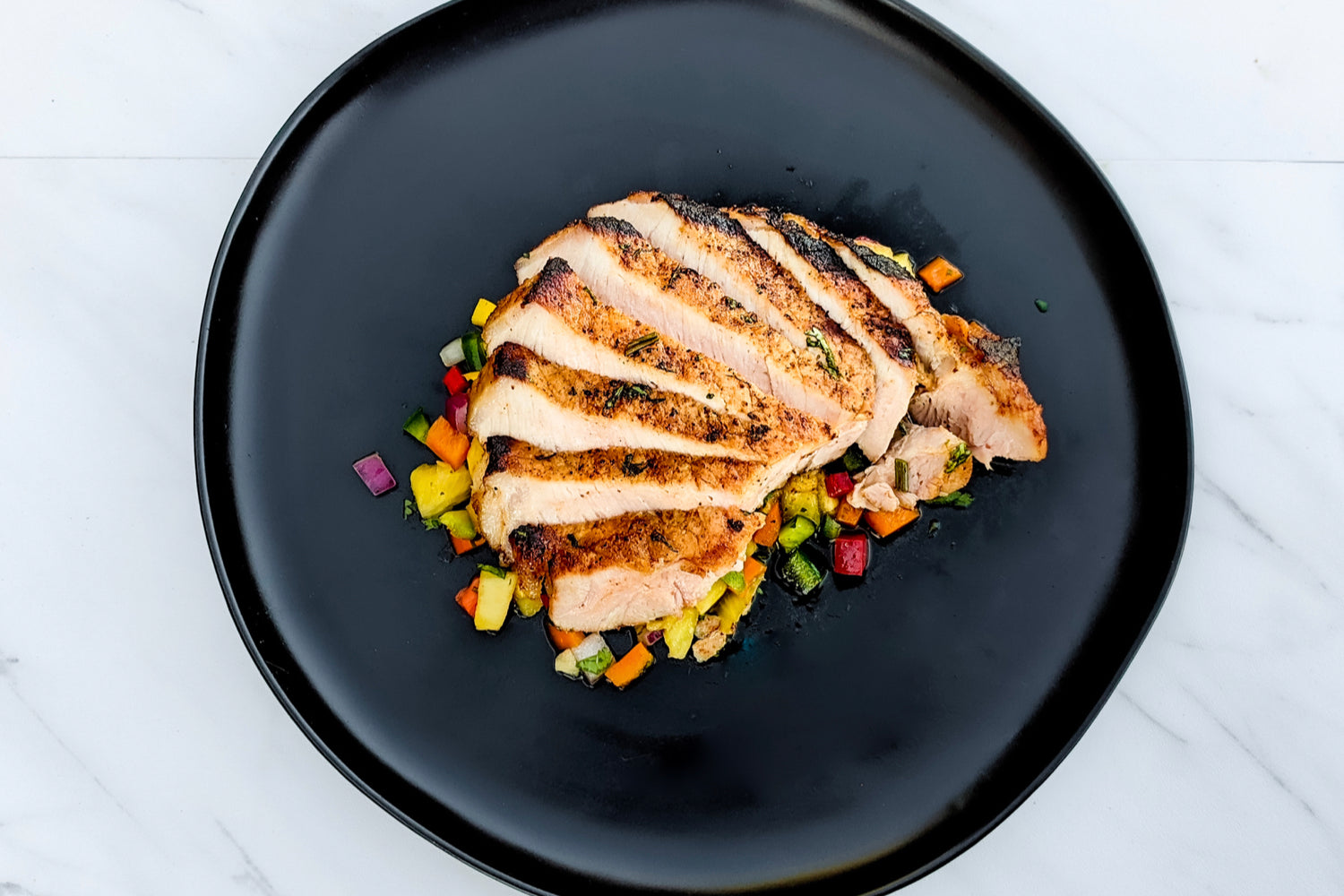 Description
Pork Chops are a readily available and relatively inexpensive cut, making them a good option for beginners. Pork pairs particularly well with pineapple and this dish is a good combination of sweet and savory. Watch carefully and take care not to overcook these Pork Chops on the grill so that they will be perfectly tender and juicy when serving.
Instructions
Add pineapple juice, soy sauce, brown sugar, and garlic powder to a bowl. Whisk to combine to make marinade.
Place pork chops in a plastic bag and pour marinade over them. Squeeze air out of the bag and refrigerate for at least 2 hours or overnight.
Preheat the grill to medium high heat (roughly 400° F).
Remove pork chops from marinade and pat dry with paper towels.
Season with your favorite BBQ rub or salt and pepper to taste.
Add pork chops to grill and cook for 6-8 minutes on each side, or until juices run clear.
Serve with pineapple salsa and enjoy!