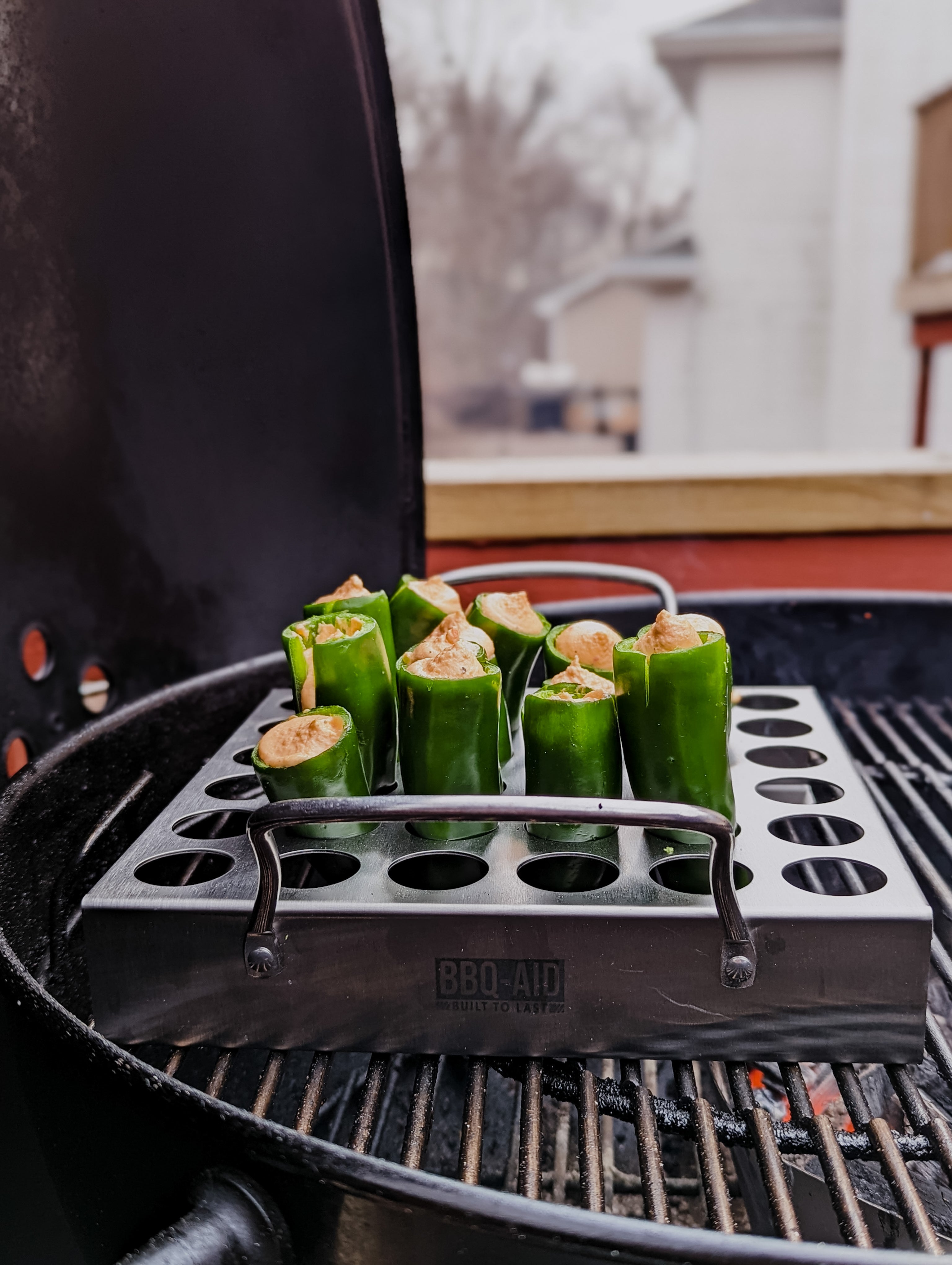 Jalapeño Poppers are the perfect dish to serve at gatherings with family and friends. This recipe is simple to adjust depending on the number of guests you need to serve. Use the BBQ-Aid Jalapeño Popper Rack to hold up to 36 large jalapeños, saving plenty of real estate on the grill for other food. You can also wrap the poppers in bacon to really take them over the top. Give this recipe a try at your next party or get together!
Instructions
To make the pimento cheese, first shred the block of cheddar by hand. Pre-shredded cheese has a coating to keep cheese from clumping together that negatively affects the texture of the pimento cheese filling.
Add shredded cheddar cheese, softened cream cheese, drained jar of pimentos, mayonnaise, salt and pepper, and milk or cream to a food processor to combine and smooth ingredients. 
Cut the tops off jalapeño peppers.
Use a jalapeño corer tool or paring knife to remove seeds and veins from the inside of the jalapeño peppers. Make sure you wear food preparation gloves and avoid touching your face.
Use a pastry bag to easily add pimento cheese mixture to the inside of the jalapeño peppers. Place the peppers in the BBQ-Aid Jalapeño Popper Rack.
Heat grill or smoker to 350° F. Place the BBQ-Aid Jalapeño Popper Rack on the grill and cook for 20-30 minutes, until cheese begins to brown and jalapeño peppers begin to look roasted.