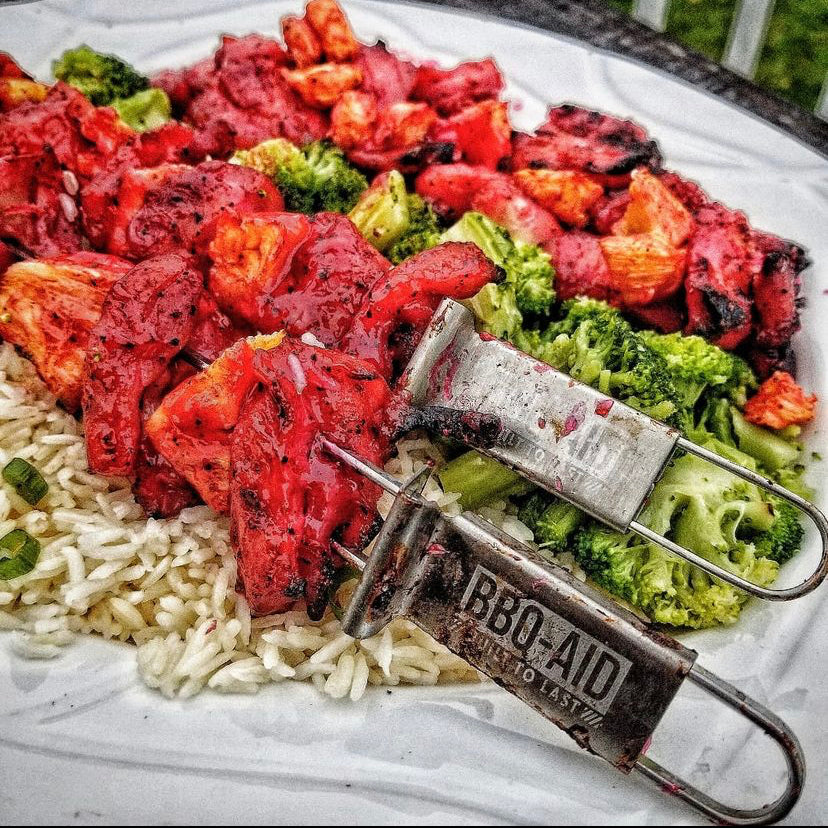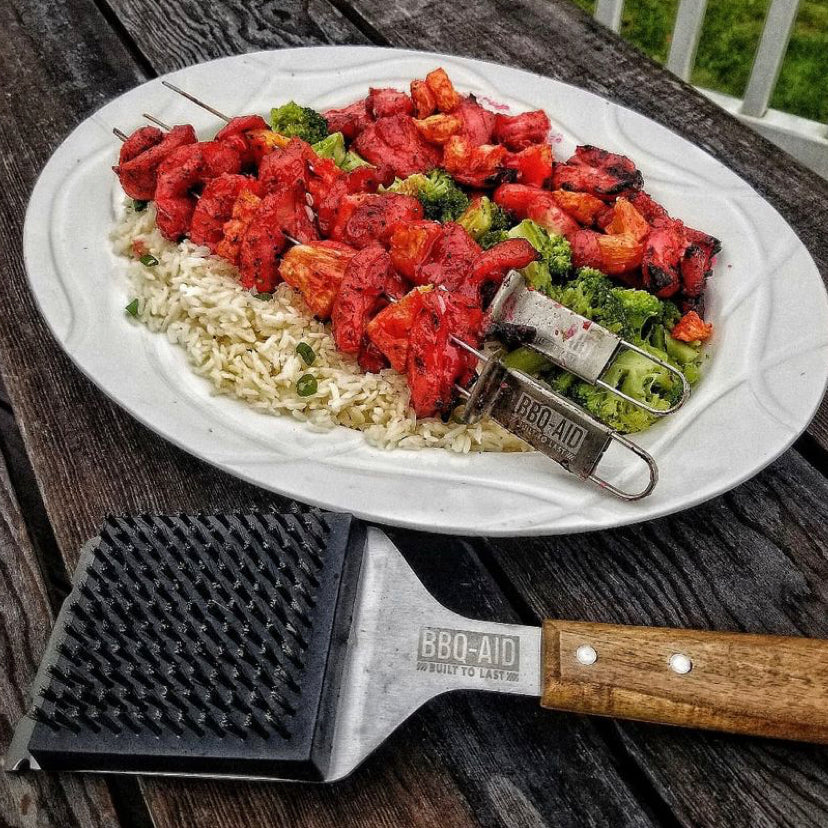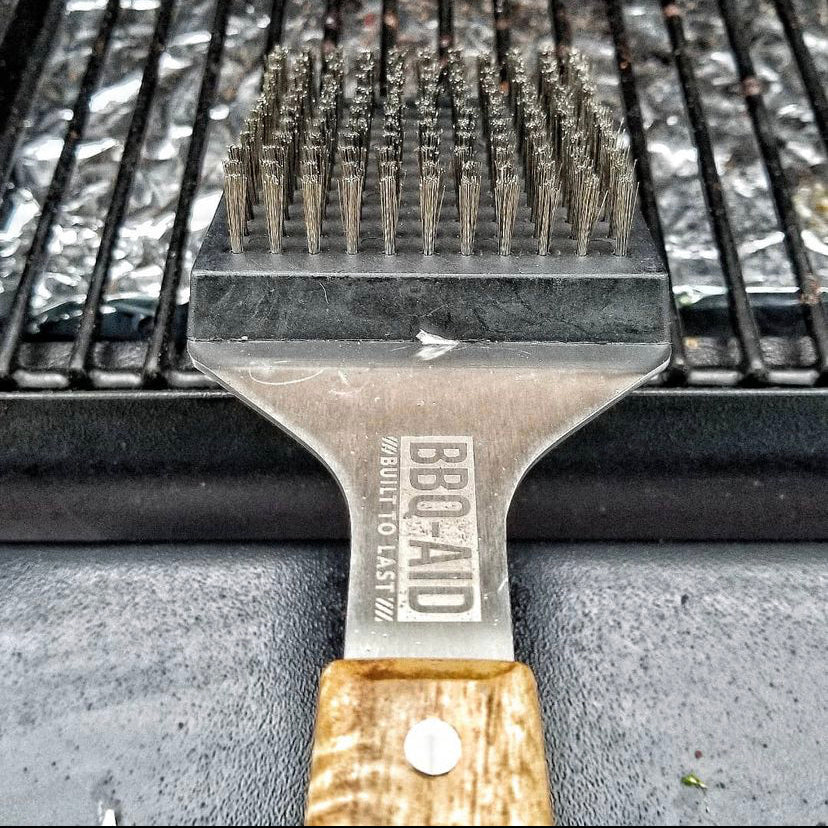 Instructions
First I cut up about 2lbs of boneless skinless chicken thigh meat into cubes. I then seasoned them with a pinch of paprika, salt to taste, pepper, powdered garlic.


For the sauce you can use a store bought Chinese BBQ sauce or make your own with brown sugar, hoisin sauce, soy sauce, honey, Chinese five spice powder and minced garlic.


Mix in half of the sauce with the chicken and set aside the rest.


Assemble the BBQ-AID skewers while alternating chicken and freshly cut and diced pineapple!


Load it up heavy these skewers can handle it!


Cook on grill of your choice at 325F or medium high heat for a beautiful color. Cook to internal temp of 165 and apply the rest of the sauce and let it cook for another 2 minutes to tack up!


Pile these on top of a bed of rice and steamed broccoli for a delicious meal!